CLIPPINGS
Photoplay Magazine (UK) 4/80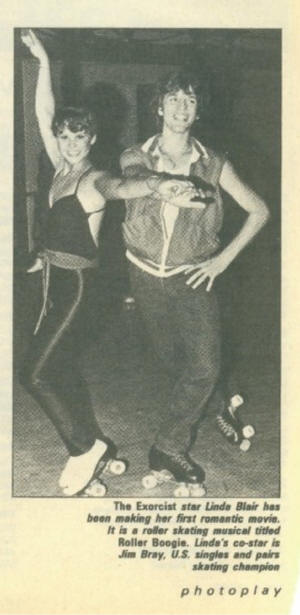 16 Magazine, July 1980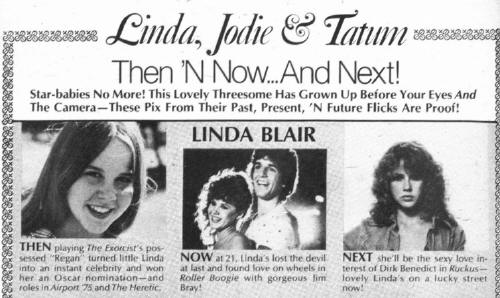 US Magazine 1/8/1980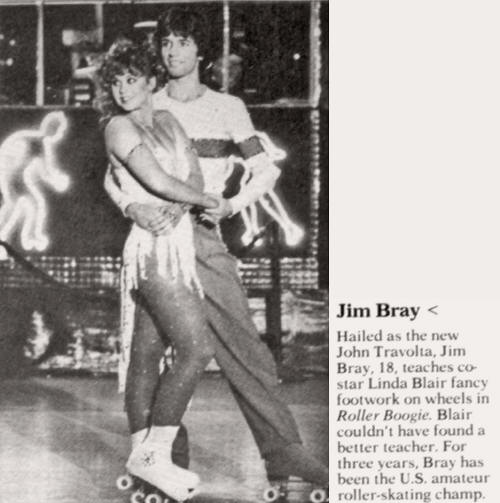 Hailed as the new John Travolta?!? Um, that's a bit much. I wouldn't insult Jim Bray by comparing him to Travolta at all. Jim Bray was much hotter!
People Magazine 8/13/1979

"Linda's New Lift - Actress Linda Blair, 20, has not yet exorcised all the legal demons stemming from her cocaine bust in 1977. Though the more serious felony charges were dropped, she awaits sentence on a misdemeanor rap. Meanwhile the lift she's getting from U.S. singles skating champ Jim Bray is strictly legal. He's her co-star in a new film, Roller Boogie, in which Linda plays a bored Beverly Hills musical prodigy. Yes, she's possessed again, but this time by Bray's enthusiasm and the insidious roller disco beat."
US Magazine 4/29/1980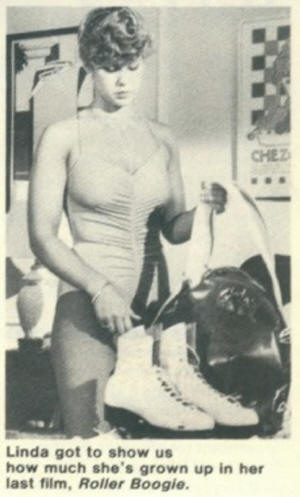 Associated Press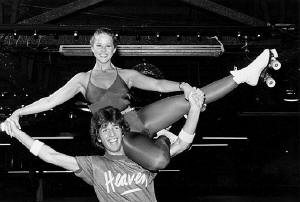 The AP site had this: "Actress Linda Blair is held aloft by current U.S. Singles Champion Jim Bray on the set of the motion picture production of "Roller Boogie," in Los Angeles, Calif., on July 25, 1979. (AP Photo)"